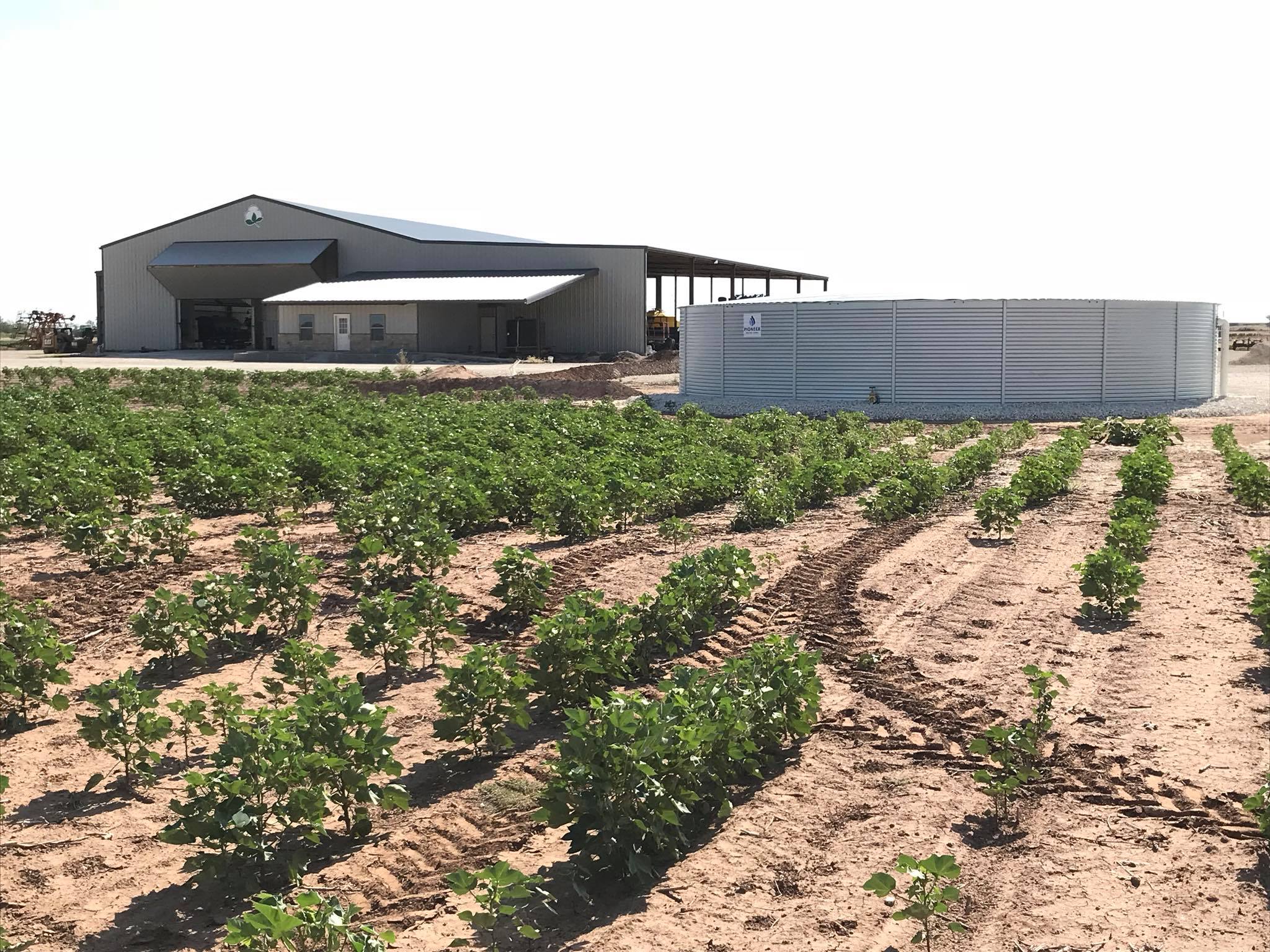 XLR 50/2 (65,567 gallons) Pioneer Tank located at High Cotton Farms in Rowena, Texas
PIONEER® Water Tanks are available in a wide range of sizes and capacities to suit your water storage needs.
The quality construction and refined look of the PIONEER® tank is unique to large storage tanks and we're proud of the way our tanks look and perform.
Our low-profile roof keeps obstruction of view to a minimum and PIONEER® tanks are available in silver and green, so you can decide if you'd like the tank to stand out as a feature of the landscape or blend in with the vegetation.
With the addition of a fascia kit, the look is further improved and the final product is very aesthetically pleasing.
Unlike the use of concrete water storage tanks, you will not have to worry about algae, animals or any other debris getting in to your water and containmating all of your stored gallons.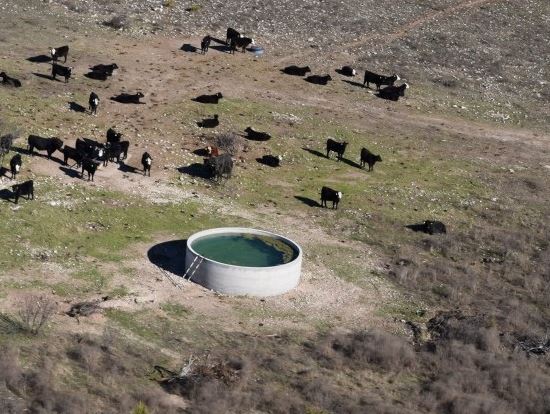 Pictured: Concrete water storage tank exposed to the elements; algae on the surface of the water (agua)

Did you know that PIONEER® tanks are available in sizes up to 700,000 gallons? We offer a complete range of commercial grade tanks to meet the specifications of almost any project. Contact our commercial sales department to speak with someone about large scale water storage projects. And don't forget, all Pioneer Water Tanks are NRCS Approved!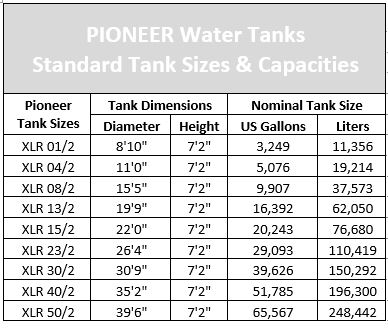 Standard Price Includes:
Delivery and installation to your preconstructed sand pad. Beyond 50 miles from San Angelo, there will be an additional $2.75 per loaded mile charge to the site. This includes roads on the property. Certain restrictions may apply.